Mark Klein
Talk

0
1,290pages on
this wiki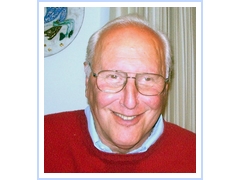 Introduction
Edit
I am a retired 65 year old Jewish physician and psychiatrist, the father of four young adult children and grandfather of two.
I'm very reluctantly setting aside a very pleasant life to "test the waters" for the 2008 Republican presidential nomination because I fear for the future of our children and grandchildren. A parent is a parent until the last breath.
More than anything America needs a grownup in the White House.
Simply inconceivable how our descendants will enjoy affordable, stable middle class family lives given our leadership elites' utter disregard for fiscal restraint, and their ardent support for policies promoting divorce, discouraging marriage, the destruction of conventional sexual identity, support for casino gambling, and disdain for social common sense.
America's problems, and lack of effective solutions, bring to mind the natural history of adult onset diabetes. In most cases losing weight and exercise solves the problem. That's so tough to do so most people rely on at best partially effective medicines often ending up with severe complications like blindness, kidney failure, nerve damage, chronic infections leading to amputations, and premature death..
America's leadership is terrified to chuck "political correctness" in all things to offer sound moral advice backed up by sound federal fiscal and social policies.
Not a Baby Boomer, I belong to the last generation of Americans who came of age in an America in which common sense and reasonable self restraint in most things still had social currency. When our "living memory" vanishes, so too will the chance to turn things around before it's too late. The 2008 elections will be the Waterloo for stable American middle family life. I'm just young enough to run for the White House.
What I do in my free-time
Edit
Although I'm 65 and I've never worked in finance a day of my life, I frequent online finance message boards and shoot down posers and lamers with my pithy punchlines. One of my favorite message boards is Wall Street Oasis, which is probably about 70% 16-22 year old investment banking hopefuls and 30% investment banking associates and analysts. This is an especially easy and target rich environment because most of my prey are high school and college students. Posing as a young investment banker allows me to fulfill my dreams of not being an old useless wad of flesh. Most of my comments are directed at prospective monkeys as they are called, simply because although I am 65, the real investment bankers, albeit 21-something, would drown me with a single shot of banker juice to the face.
Why I'm a Credible Contender
Edit
I am the political leader of America's 25 million non custodial parents (mostly men) many of whom are fed up with being abused emotionally and financially abused by today's divorce and family courts. They comprise 25% per cent of the electorate.
In less than a year on very little money I formed an entirely nationwide volunteer campaign organization.
Such is the voting power of my constituency Republican Party straw polls I've consistently beaten as a write in the party's leading lights.
Like Lincoln and FDR my administration with have central themes. We've had weak, ineffective administrations for some time because presidents trying to be all things to all people do little or nothing for everyone.
Americans are Deeply Rattled and Want Solutions
Edit
Unaffordable housing
High divorce rate, low marriage formations and relentlessly rising out-of-wedlock births
Export of American jobs and industries
Very weak buying power of earnings
Repeatedly going to war without achieving definitive victories
Uncontrolled illegal immigration
A bankrupt education policy which drives conscientious parents to purchase private education or home school
Federal social policy which promotes vice as virtue and vice versa.
Restore Affordable Middle Class Family Life
Edit
Pop the housing price bubble by ending non-conforming mortgages
Strictly enforce immigration laws so alien workers don't drive down wages and consume the affordable rental stock
Revisit our trade treaties for fairness to America.
A frugal person who lives within my means I will apply the same principal in the White House. Voters can take to bank my promise of budgetary restraint and a sensible credit policy.
Reduce the Divorce Rate and Encourage Marriage
Edit
Set as conditions for states to receive federal family programs the enactment of:

Rebuttable presumption of joint physical custody in a divorce action
Recipients of child support shall file periodic reports supported by documentation showing how the money was used for the direct benefit of the child

Order the Attorney General to prosecute as a Civil Rights felony knowingly filing false charges of domestic violence or child abuse resulting in someone's incarceration without a full due process trial.
Win the War on Terror
Edit
Revisit America's participation in 19th and 20th century international law arrangements which tie our hands to fight to win 21st century asymmetric wars.
Show genuine respect and deference to Islamic culture and its family-clan tribal oriented traditions. Our style of democracy is not for everyone.
Institute a rational interrogation policy so that we do not lose an American city to a terrorist WMD attack.
Electoral Roadmap to the White House
Edit
The 25 million non-custodial parents. (The "soccer moms of the 2008 race.)
Parents and grandparents of the divorced.
Emotionally and economically marginalized children of divorce.
Young adults unable to earn enough to live independently or start families.
Men
Seniors
Straight ticket Republican voters.
Conservatives
Mature minority voters distressed by the poor prospects for their children and grandchildren.
"Klein Democrats"--folks for whom enjoying an affordable, stable middle class family life trump ideology.
Blue and pink collar workers wanting a fair chance to earn liveable wages.
The Klein Principle
Edit
The guiding principle of a Klein administration is good policy enables good people to do the right thing. The keys to doing that are:
1. I will be a strong president who will demand the federal bureacracy fully support my policies.
2. Whenever possible use existing law and regulation to effectuate my policies.
3. Setting priorities in contrast to the modern trend to make policy making subordinate to winning the weekly newscycle and popularity poll numbers.
4. A "FAMILY IMPACT STATEMENT" will accompany requests for new legislation and rules.
5. I will shave my balls regularly. I understand that despite my age and lack of hair pigment, hairy balls are not meant for the oval office, even if it is gray. Clean shaved balls send a very clear and distinct message to our enemies, a message of resiliency again all unwanted entities from terrorists to public hair. This is why I will shave my testicles regularly and apply a shea butter based moisturizer after. Remember the Klein Mantra- With clean shaved balls, no terrorist can penetrate these walls.
External Links
Edit